De Mensen (Dutch for The People) is a Flemish audiovisual production company. Together with Skyline Entertainment, Les Gens, AKA De Mensen and Gardner and Domm, De Mensen is the biggest production group in Belgium. Since 2019, French producer Newen took a majority interest in De Mensen.
DE MENSEN
Production company De Mensen has been creating tv shows in all genres since 2001. Blockx, The Dare, Beau Séjour, All about animals, Anyone for a turkey sandwich?, Highway of Love, May I kiss you?, That's Urban!, Difficult Destinations, Brothers United, ... are just a few of many titles. Cath Luyten, Ben Crabbé and Tom Waes are exclusively associated with De Mensen.
SKYLINE ENTERTAINMENT
Skyline Entertainment was founded in 1997 and produces qualitative, high end and commercially successful fiction series and movies. Aspe, Professor T., Salamander, Germaine, The Rodenburgs,... are just a few of Skyline's productions. In 2014 Skyline Entertainment became a subsidiary of De Mensen.
LES GENS (STROMBOLI PICTURES)
Brussels based production company Les Gens, formerly known as Stromboli Pictures, is mainly focused on the French-speaking fiction market. They have produced shows like Esprits de Famille and Melting Pot Café, the successful short film Complices and the internationally acclaimed Quand la Mer Monte. Recently Les Gens has produced tv shows for RTBF and RTL-TVI, such as the second season of Les Héros du Gazon and the French remake of May I kiss you? Just like Skyline Entertainment, Les Gens is a subsidiary of De Mensen.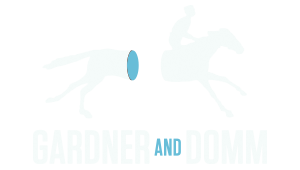 GARDNER AND DOMM
On 14 January 2015 the people behind De Mensen founded Gardner and Domm, the fourth production company in the De Mensen Group. From then on, all Tax Shelter activities from De Mensen, Skyline Entertainment and Les Gens run through Gardner and Domm, as well as her own (co)productions with Belgian or foreign fiction producers.
AKA DE MENSEN
AKA De Mensen is a creative studio, focused on talent, creation and development of new content. AKA complements De Mensen and combines extensive TV experience with a fresh and innovative look on new media. Thanks to a unique mix of creativity and experience, Humans is the perfect partner for companies, advertizing agencies, broadcasters, PR agencies and governments looking to tell a strong story.